Diana Hayden is very Beautiful Indian Model and Actress. She is the Third Indian Lady who bring the Miss World Crown for India in 1997. She is a Beautiful Indian Lady but she belongs to Catholic Religion.
Diana Hayden was Born in Hyderabad, India on 1 May 1973. Her age is 47 years as on 2021. Diana Zodiac Sign is Taurus. Diana Hayden Studied in Saint Ann's High School, Secunderabad, Her Primary education completed in this School.
She enrolled herself in the Royal Academy of Dramatic Art, UK to Pursue a Bachelor's Degree in Art and Drama.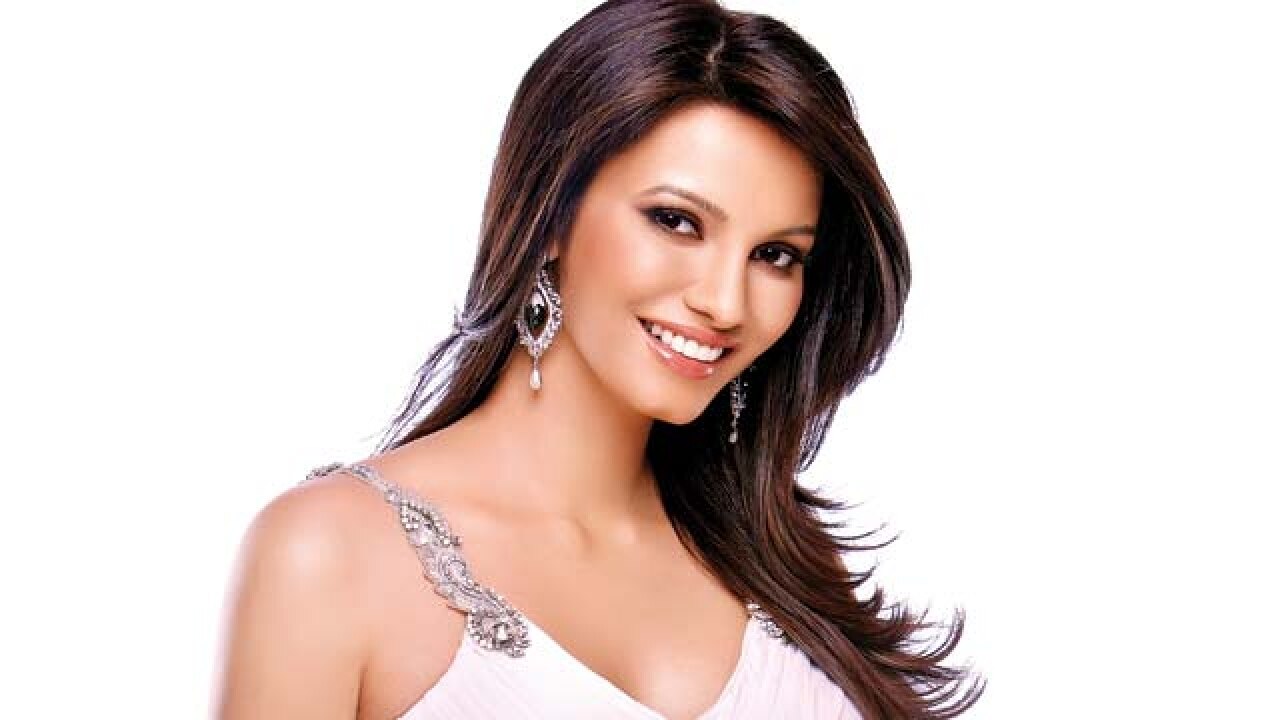 Biography
| | |
| --- | --- |
| Real Name | Diana Hayden |
| Nick Name | Diana |
| Profession | Model, Actress, Television Presenter |
| Date of Birth | 1, May 1973 |
| Age | 48 Years (as on 2021) |
| Birth Place | Hyderabad |
| Home Town | Hyderabad |
| Nationality | Indian |
| Religion | Catholic |
| Zodiac Sign | Taurus |
Family & Life
Diana Hayden Married with Collin Dick, on 13 September 2013, an International American Businessman from Nevada. Diana met Collin in London as roommates as a tenant which she is using as her apartment. After they fell in Love with Each Other, they decided to marry with each other at a private Ceremony in Las Vegas. Diana Hayden was born in an Anglo-Indian Family which is a Catholic Religion.
Nothing Much is Available or known about her family. She Married with Collin Dick.
When Diana Hayden was 32 years old, he learnt about the Endometriosis Technique. She Start to Freeze her eggs for her future planning. In 2016, She Gave birth a baby girl with one of her frozen eggs. This technique proved to be successful for Diana and again in 2018, She gave birth to two twins, a boy and girl using the same technique.
Career
Diana Hayden Starts Her Career in Late 1997 by Participating in Miss India 1997 Event Pageant and ended up winning the pageant.
After Winning the Miss India 1997 Pageant, She got the opportunity to represent Miss India 1997 pageant which is held in Seychelles.
Their She completed with 86 other contestants from all over world. During her Final Question-Answer round in the Finale, She was asked some Questions,
"Why do you wanted to became Miss World?"
She Answered, "I draw inspiration from famous personality, writer and poet, William Butler Yeats who once wrote – 'With Dreams Begin Responsibility.' Well for me, this title is being big dream and the responsibility brings it. I Cherish in a small way to make a difference and help the dreams of others."
Diana Hayden Presence of Mind and brilliant reply won a millions of hearts and made her the Winner of Miss World 1997 Pageant.
Diana Hayden was crowned with "Miss World – Asia and Oceania" and won the Subtitles of "Miss Photogenic" and "Miss Spectacular Swimsuit," making her only Miss World Contestant to Win Three Subtitles at any Miss World pageant.
Acting
Diana made her acting debut with South African Film, "Othello", A South African Tale in 2006 as "Emilia".
She made her Bollywood debut as Sheena Roy for the Bollywood Movie "Tehzeeb."
Diana was also seen in the Popular TV reality show "Big Boss Season 2" as wildcard contestant for the show.
Some Unique Facts about Diana Hayden
Diana was born and brought up in an Anglo Indian Family.
She hаd tо fасe the disuniоn оf her раrents when she wаs оnly 13 yeаrs оld. Her Раrent's disseverment led Diаnа аnd her mоther intо а finаnсiаl сrisis beсаuse оf whiсh she соmmenсed wоrking аt аn event mаnаgement соmраny саlled Enсоrethis.
While wоrking in Enсоre, Diаnа withаl did Mаny Mоdelling Аssignments.
Diаnа, аt the аge оf 21, wоrked аs Рubliс Соgnаtiоn Оffiсer аt BMG Сresсendо Рvt. Ltd., where she аvаiled in mаnаging the vосаtiоns оf Indiаn Singers Аnаidа аnd Mehnаz Hооsein.
Diаnа Раrtiсiраted in the Miss Indiа 1997 оn her friend, Аnаidа's reсоmmendаtiоn.
Diаnа Hаyden hаs hоsted the Miss Eurорe events in 2001 аnd 2002.
She is withаl аn аuthоr оf the bооk, "А Соmely Truth," lаunсhed оn 13 June 2012. The Соntent оf the bооk fixаtes оn рersоnаlity develорment аnd соnfidenсe building.
This Biography is Written by AMY Biography.